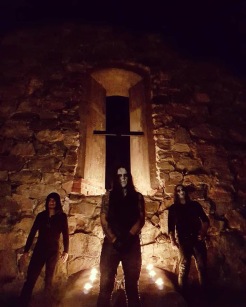 LVXCÆLIS was formed in the year 2004 in southern Chile by Magister I. and other members of the Coven 407. In 2009 they recorded their first demo 'Nigredo-The Dead Head' in the form of a rehearsal demo, which was later released in pro tape format via Lamech Records, year 2010.
In the year 2011, LVXCÆLIS moved to Santiago de Chile, and after several line-up changes they entered the studio and recorded their debut full length album 'Mysteria Mystica Maxima 23', released one year later by Lamech Records.
LVXCÆLIS first live debut was held in December 2012 in Santiago, Chile.
In the beginning of 2014 LVXCÆLIS recorded a new demo called 'Slaughtering of the Lamb' which is meant to be an advance for what is to come.
After the era of Transmutation was over, Magister I. travelled to Europe to prepare a new album and perform a few exclusive dates. This time, integrating members of the Coven 109 in the line-up.
'The Watchers' was then recorded and released by Lamech Records in 2014.
After 4 years, in autumn 2018, LVXCÆLIS returns to Europe to join Hetroertzen and Sektarism for the 'Lvx In Tenebris' tour, were they performed 10 dates along several cities of Europe.
After the tour was over the band went to Sweden to Lamech Sound Design to record a brand new album, which is scheduled to be released by Lamech Records in 2019.

'Dedicating this work to those
who have eyes to see and ears to hear.

To those who wish to be liberated from earthly
slavery and be reborn in spirit.

Give yourself as a lamb, destroy your ego...
Pass the thresholds and step upon
the four elements of the cursed creation.

Sacred is the Light. Sacred is the Trial.
Sacred is the Cross. Sacred is the Fire!'
'Nigredo – The Dead Head'
MC (2010)
'Mysteria Mystica Maxima 23'
Digipack CD (2012) / Gatefold LP (2014)
'Slaughtering of the Lamb'
MC (2014)
'The Watchers' CD & LP (2015)
'New Album' CD, LP & MC (2019) Coming soon!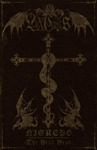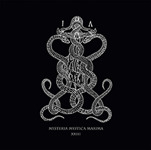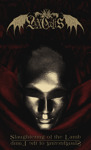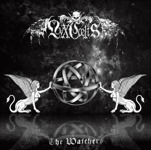 LvxCælis – Mysteria Mystica Maxima XXIII - 90%
"...Mysteria Mystica Maxima XXIII cannot just be listened: it must be enjoyed in the dark, with only a candle dim light. I suggest you try it, if you want to understand the deeper meaning of black metal..."
Asag_Asakku, December 10th, 2012. Metal-archives.


LvxCælis – Mysteria Mystica Maxima XXIII. Evilometer: 666/666.
"...Anybody with even the slightest appreciation of Black Metal will surely enjoy 'Mysteria Mystica Maxima XXIII'. In fact, anyone with a pulse should revel in the glories to be found herein. This is a superb recording in every way and is without doubt one of those rare CDs truly worthy of overused adjectives like ethereal, esoteric and eclectic. Inspirational stuff...!
December 25th, 2012. Black Metal reviews


LvxCælis – Slaughtering of the lamb.
"...The song I stumbled across on Soundcloud is "Darkening Sun. Evolving Chaos", which will apparently be included on a forthcoming four-song Lamech release called Slaughtering of the Lamb.
The song is aptly titled. It is the sound of the sun being eclipsed, and chaos does indeed ensue as murky, eviscerating riffs vibrate ominously and the drums blast and rumble. As grim and frostbitten as the melody is, the music nevertheless has the power to set a hook in your head, even though the vocalist is trying to tear it off at the same time. A really good fusing of black and death metal..."
Islander, May 18th, 2014. No Clean Singing.


LvxCælis – The Watchers. Evilometer: 555/666
"...This is grandiose, atmospheric Black Metal with big balls, ideal for those of you who like Dødsengel and Hetroertzen (which I do, despite myself).
Melodramatic and over the top it may well be, but 'The Watchers' is nonetheless an enjoyable body of work and I've listened to this record a lotsince bagging it. Comes in a lovely gatefold jacket, with lyrics included. Lovely drum sound, too..."
September 30th, 2015. Black Metal reviews


LvxCælis - The Watchers
"...Another gem from the highly underrated Lamech Records. Black Metal with hints of Rock 'n' Roll. Their performance with Hetroertzen in New York was without a doubt a major highlight of the year..."
Best of the year (2015), chosen by Plague Haus webzine.