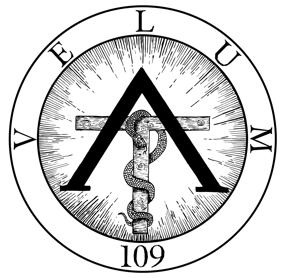 The veil shall be lifted, and the Serpent uplifted!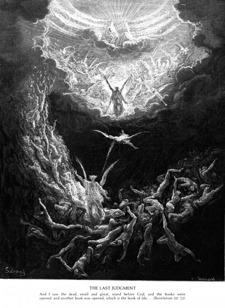 The history of Velum begins as far back as in the winter of 2009, when An. & M. played togehter in a raw black metal band called "Likmyr". Never releasing anything, several demos were recorded during the two years of its existence, until breaking up in early 2012. During this point, An. & Me. joined together again in other projects and releasing material, leaving the project that eventually would transform into Velum afloat for some time. Since parting ways with their drummer and bassist, An. & Me. Decided to pick up on what they had started, feeling too fondly of its potential, and decided to again capture the atmosphere which dominated the (still) unreleased Likmyr demos. With the help of Ha., a trusted partner who prior to the very inception of Velum had performed live-duties on bass for another Black Metal band earlier that year, they ultimately achieved thier goal of capturing a true essence of highly vibrating and truly atmopheric black metal of death. The process was long, but rightfully so, as they wanted to present as perfect material as they set out to do.
After the release of "Ab Innocentia ad Caelos", nothing is certain as to when Velum will present new material, although plans has been made for a future full length.

VELUM performs black metal in its purest form with a highly vibrating and grandious atmosphere. Their debut EP 'Ab Innocentia ad Caelos' is recorded after a long process to come as close to perfecting their art as possible.
Little is known about VELUM. However, they take their time for a rewarding cause.
'Ab Innocentia ad Caelos' 7" EP was released on August 2015 on black 7" EP.

'Ab Innocentia ad Caelos' - 7" EP (2015)

Velum - Ab Innocentia ad Caelos.
(Originally in Spanish)
"... The first surprise comes with the blast beats, a drum with a completely different sound in this genre. The change of pace, just blew my fucking head. It's pure rock'n roll, I feel Lemmy in this band, it is like if his spirit is possessing the bassist. I like the vibe they are subjecting us to. The essence is almost crust-like, a bit like punk but creating a great atmosphere with the riffs....and only two songs, if there were 10 songs, I swear I would put this album in my top ten of the year..."
Hugo Fernandez, 25th May, 2016. Hombre rancio webblog.


Velum : Ab Innocentia ad Caelos
"...A brief demo release on Lamech Records consisting of two tracks. Enigmatic in its presentation yet well executed Black Metal. Another band I anticipate more from in the future..."
Best of the year (2015), chosen by Plague Haus webzine.