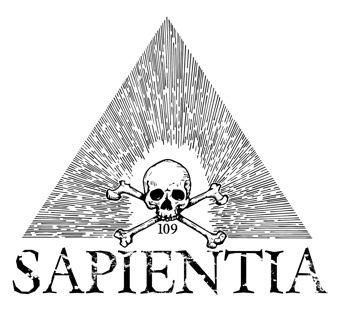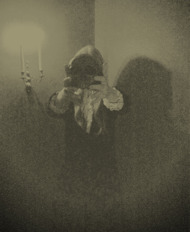 SAPIENTIA was formed in early 2012 by Anubis (guitars, drums, vocals & organs) and M. (bass & vocals). With this line-up they recorded a quite rough and raw demo which showcased their vision in creating dense, cavernous death metal with black- and doom metal influences with a raw and dark atmosphere. Later the same year, they went into Lamech Studios to record their first full length Opus "Through the First Sphere of Saturnus".
The album features the drum virtuosity of Frater D. With him, SAPIENTIAs music went into a bit different direction, showcasing their more technical abilities and progression in songwriting.
As of 2014, SAPIENTIA has begun to compose material for a new opus, though this time in a more classical approach yet still retaining the dark death metal sound they are known for.
Expect a sacred marriage of light and darkness in 2016.

Thus let the Light Shineth!
'Through the first Sphere of Saturnus' - LP / CD / MC (2012)
'Circvlata Mercvurivs' - CD / LP/ Digital (2016)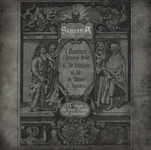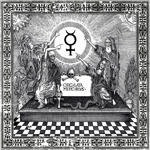 Sapientia - Through the First Sphere of Saturnus
"...Sapientia are a Swedish band whose sole output seems to be a debut album named Through the First Sphere of Saturnus that Lamech released in 2012. The song I heard is named "Sphere". Sapientia operate behind a moving wall of torrential riffs, crashing cymbals, double-bass thunder, and attention-grabbing drum progressions.
The music generates an oppressive, lightless atmosphere, made all the more grim by truly cavernous vocal excretions, yet a rippling guitar melody beckons seductively through the poisonous fog…."
Islander, May 18th, 2014. No Clean Singing.


Sapientia - Through the First Sphere of Saturnus
Seasoned in Lucifer's Light - 87%
"...The band members prefer to keep it simple and to focus on the atmosphere. Actually, there are a lot of slow, almost meditative moments on this album like the whole "Primeval Ocean" track, which follows the ambient overture, and most of the last track, "Ad Infinitum".
To this I may only add that, although I think some improvements and innovations would be welcomed in the band's future releases, I'm quite impressed with Sapientia's debut, and would like to recommend it to those looking for serious occult death metal..."
Fulgurius, February 7th, 2013. Metal-archives.


Sapientia - Circulata Mercurius
"...The album itself shows a tangible and legitimate transformation on the musical front as well. In a lot of cases it makes the previous work, Through the First Sphere of Saturnus look like an early demo. While I will always cherish that album, Circulata Mercurius showcases the band's attempt to merge more intricate musical composition with a genre that's been for the most part dismissed as anything but. Just like its predecessor, Circulata Mercurius deals primarily in slower, more controlled and haunting riffs..."
Anti-matter, 24th May, 2016. Plague Haus Webzine.


Sapientia - Circulata Mercurius. 10/10
"...When chaos and riffing melt into each other as a deep-black tomb, when 45 minutes of music promise the most cruel torture and highest expectation in one, when sound gets so bone-crushing that the spirit turns off out of mental overload and only raw instinct and soul are left - then Death Metal has reached his peak of perfection in his dark, restless, violent entity..."
Felix Patzig, 9th August, 2016. Deaf Forever Magazine.

Aurora Infernalis VI - ARNHEIM 25/10/2014