DIE KUNST DER FINSTERNIS - Queen of Owls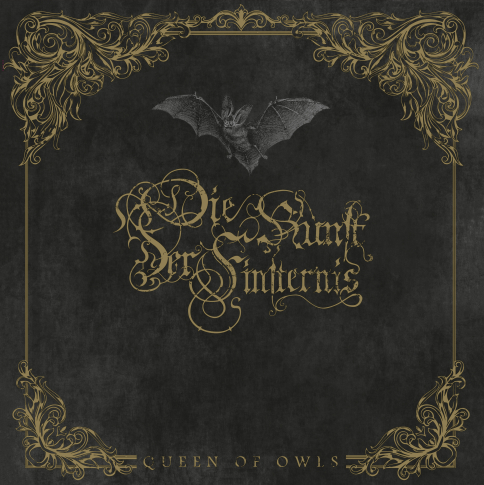 Band: DIE KUNST DER FINSTERNIS
Title: Queen of Owls
CAT nr: LAMECH 2229 / AFP 071
Year: 2018
Format: CD / DLP


Tracklist:
1- Opening - An Old Sepulchre
2- Smells Like Old Spirit
3- A Ghastly Path That Never Ends
4- From The Heart Of The Queen Of Owls
5- Sanctus
6- Sweet Wine Of Mine
7- Buried But Not Forgotten
8- Fog Of Pestilence And Plague
9- Forever Cursed And Lost
10- The 13th Mystery
11- By The Hand Of Merciful Death
12- Walking Away Fading In The Mist

Line up:
Deacon D.:
Drums, Bass, Guitars, Vocals, Choirs, Piano, Cello, Organ and Effects.



Additional information:
All Music, Poetry and Art Concept by Deacon D.
Produced and Engineered by Deacon D. at Lamech Studios Sweden. February - March 2017
Layout Production by 109 Art.
Executive produced by Lamech Records in Alliance with Amor Fati Productions.
Die Kunst Der Finsternis performs Horror Metal exclusively.
DIE KUNST DER FINSTERNIS - "Queen of Owls" 12" DLP
Price:
220 kr
Inc. 25% Tax
Quantity: