DIE KUNST DER FINSTERNIS - Revenant in a Phantom World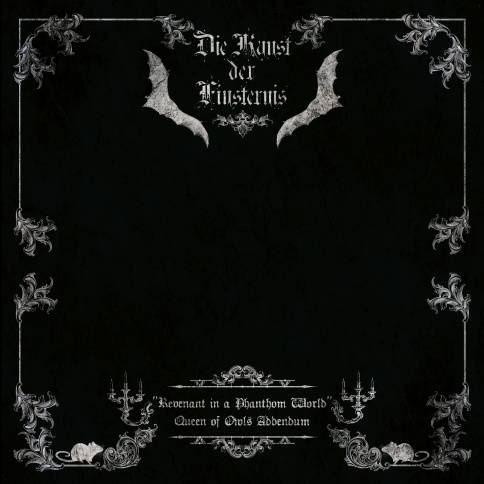 Band: DIE KUNST DER FINSTERNIS
Title: Revenant in a Phantom World
CAT nr: LAMECH 2232 / AFP 118
Year: Out 31 / 10 / 2019!
Formats: LP / MC

Tracklist:
1. Carnival of the undead
2. Grotesque (Eerie Breeze of the Grotesque)
3. Madame Tuberculosis
4. Raised from Decay
5. Chasing bleached memories
6. The End of Time - Miseria
7. Exhumation
8. Neophobic delirium
9. Vampirismus - "De Masticatione Mortuorum"
(The Chewing Dead)


Line up:
Deacon D.:
All instruments.

Additional information:
To be released on LP and MC by Lamech Records and Amor Fati Productions on the night of October 31st.

Die Kunst Der Finsternis performs Horror Metal exclusively.