HETROERTZEN - Exaltation of Wisdom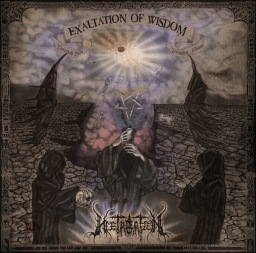 Band: HETROERTZEN
Title: 'Exaltation of Wisdom'
CAT nr: LAMECH 2227
Year: (repress 2017)
Format: LP

Tracklist:
1. Incinerating Illumination
2. Like The Serpent
3. Perpetual Eclipse Stigmata
4. Mystery Of The Fallen
5. The Final Breath Of Mankind
6. Light Beyond The Obscure
7. The White Priestcraft

Line up:
Frater D. : Vocals & Drums
Åskväder: Guitars & Bass

Additional information:
Recorded in 2009. Released in 2010 by Lamech Records.
Vinyl version repressed in a limited edition of 300 copies in 2017.

HETROERTZEN - Exaltation of Wisdom 12" LP - repress
Price:
200 kr
Inc. 25% Tax
Quantity: