Lamech Records & Amor Fati Productions proudly present:
Excessum / Orcivus - The Hidden God

Limited edition heavy-weight 7" vinyl.
Black and blood-red vinyl available.
Inside-out printed sleeve, 3 mm spine.
Comes with printed inner lyric sleeve.

Release date: 25th of January 2016.
Read more »
Available now at our DISTRO:

MGLA - Exercises in Futility LP
MGLA - With Hearts Towards None CD (RESTOCK)
TOMHET - Samblade Sotkvæden Double Pro-MC (RESTOCK)
DARVAZA - The Downwards Descent DigiMCD
CORNIGR - Funereal Harvest DigiMCD
SLIDHR - The Spit Of The Apostate DigiMCD
MISÞYRMING - Söngvar Elds Og Óreiðu DigiCD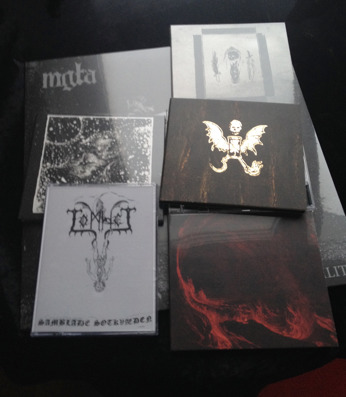 Read more »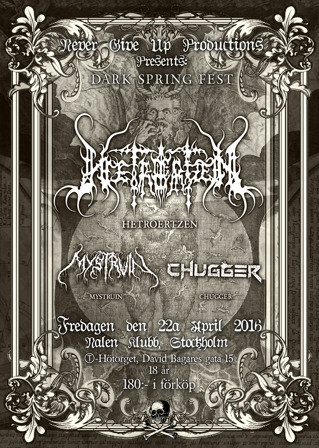 Read more »
A sneak peek of what is about to come. In no particular order...

HETROERTZEN
"Exaltation Of Wisdom"- MC edition.

MYSTRUIN
"Calcination" - CD / LP. New album!

VELUM
"TBA" - CD / LP / Special Edition. New album!
....and more....