We are proud to finally announce the release date of Kaosophia - Serpenti Vortex, which is confirmed for April 22nd! The album will be first available on 12" LP, limited to 300 copies.
-150 heavy-weight black 12" Lp
-150 heavy-weight splatter 12" Lp
-Rough side printed jacket.
-8 page booklet with lyrics and artwork done by Dávid Glomba.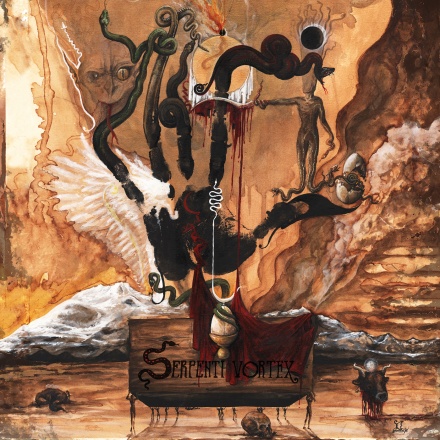 Read more »
A sneak peek of what is about to come. In no particular order...

HETROERTZEN
"Exaltation Of Wisdom"- MC edition.

MYSTRUIN
"Calcination" - CD / LP. New album!

VELUM
"TBA" - CD / LP / Special Edition. New album!
....and more....