KAOSOPHIA - Serpenti Vortex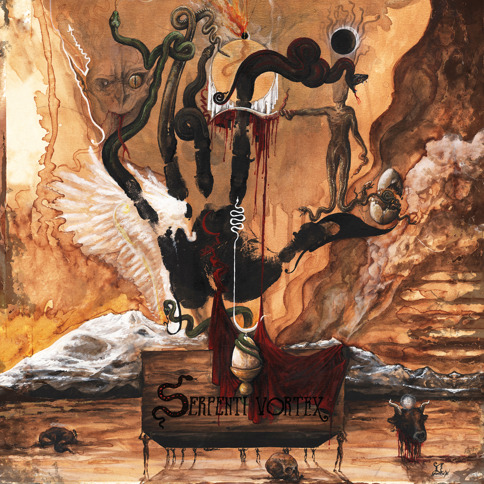 Band: KAOSOPHIA
Title: 'Serpenti Vortex
CAT nr: LAMECH 2228
Year: 2017
Format: CD/LP/TAPE


Tracklist:
1) Enter the Devotion
2) Устремляясь к Предвечному
3) Fall into Singularity
4) Serpentine Vortex
5) Прощение в Крови
6) Event Horizon
7) В Могиле Бытия

Line up:
Morthvarg - Vox
XRT - Guitars
KRZ - Bass
Jotunhammer - Drums

Additional information:
Recorded at Acid House, QPro and Tyrant Studio.
Mixed and mastered by Warkhoros at Tyrant Studio and QPro studio.
Artwork by David Glomba / Teitan Arts.
KAOSOPHIA - Serpenti Vortex - 12" LP
Price:
189 kr
Inc. 25% Tax
Quantity: