LVXCAELIS - Maher Shalal Hash Baz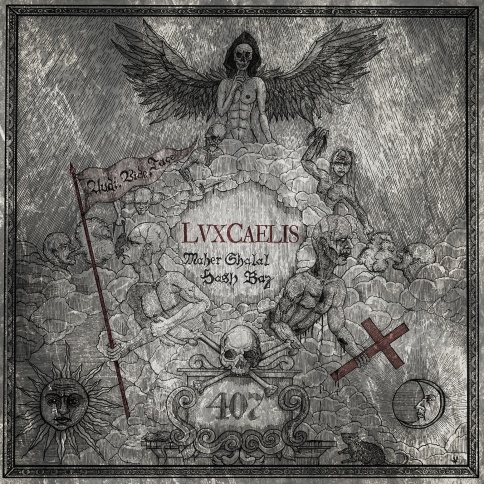 Band: LVXCAELIS
Title: Maher Shalal Hash Baz
CAT nr: Lamech 2235
Year: Out now!
Format: LP / CD / SPECIAL EDITION
Special edition: Yes


Tracklist:
1. Beyond the Falling Stars.
2. Fading into Golgotha.
3. Throne of Doom.
4. The Beginning Was The End.
5. Kiss the Skull.
6. Raising Above the Demiurge.
7. Awakening the Final Chaos.


Line up:
Irad: Guitars and Vocals
Nimrod: Bass
Boris S.: Drums






Additional information:
Maher Shalal Hash Baz was recorded, mixed & mastered in Sweden, October 2018 at Lamech Studios by Deacon D.
All music by LvxCaelis & Irad. Lyrics by Irad & Deacon D.
Additional vocals on Awakening the Final Chaos by Deacon D. Intro, interludes and outro by Deacon D.
Produced by Deacon D. and Lamech Records. Cover Artwork & Layout by Åskväder / 109 Art.
Booklet illustrations by Vide Supra Hoc Planum.
Band pictures taken at Rytterne kyrkoruin by Åskväder, Västerås, Sweden, October 2018.