PORTAE OBSCURITAS - Lvx Atra Aeterna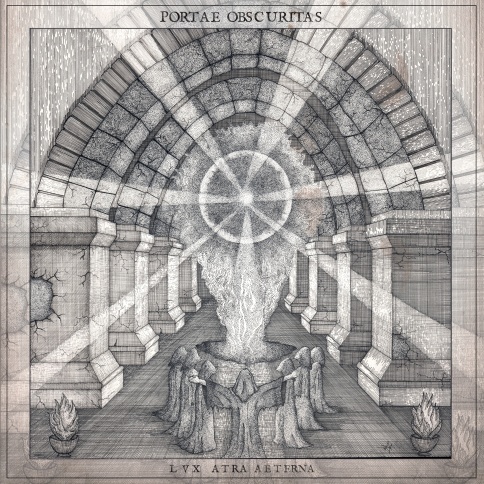 Band: PORTAE OBSCURITAS
Title: Lvx Atra Aeterna
CAT nr: Lamech 2234
Year: Out now!
Format: LP / CD
Special edition: No

Tracklist:
1. Intro
2. The Grand Invocation
3. Oracle of the Golden Temple
4. The Spell
5. Ascendant
6. Bearer of the Somber Flame
7. Outro

Line up:
Iskald - all vocals / bass guitar
Erebus - guitars
Skarim - guitars
C.G. - drums

Additional information:
"Lvx Atra Aeterna" is the second full length from the Austrian Black Metal band Portae Obscuritas.
Expect 7 fierce tracks of dark, enchanting black metal.
To be released on October 31st on limited vinyl and CD through Lamech Records.