CRAFT - Void CD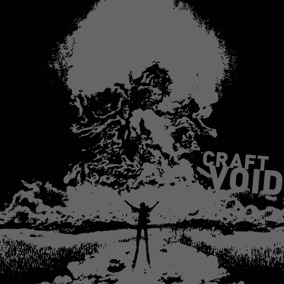 Price:
115 kr
Inc. 25% Tax
SKU:
P970411
Quantity:
In Stock
Craft - Void
Released: 05.08.2011
Tracklist:
1. Intro (John's Nightmare) (0:19)
2. Serpent Soul (4:35)
3. Come Resonance of Doom (6:28)
4. The Ground Surrenders (5:52)
5. Succumb to Sin (4:38)
6. Leaving the Corporal Shade (7:05)
7. I Want to Commit Murder (5:11)
8. Bring on the Clouds (6:19)
9. Void (8:29)

Erupting forth from the filthiest ranks of the underworld, the new album from Swedish Black Metal horde, Craft is here. Delivering a nine-track convoy of punishing black hymns over forty nine-minutes, Void does not just pick up where Fuck The Universe left off, rather it also explores some crushing new angles, as well as revisits some of Craft_s earlier, scathing days, and wholly channels the band_s obvious, endless hate unto the human population.

Recorded and mixed at The Void, mastered at Cutting Room.