ZAZEN SOUNDS MAGAZINE Issue 3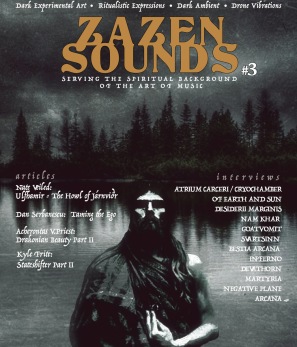 Price:
99 kr
Inc. 6% Tax
SKU:
P1760483
Type:
Issue # 3
Quantity:
In Stock
In our pages you can read interviews with Arcana, Negative Plane, Desiderii Marginis, Atrium Carceri, Goatvomit, Of Earth and Sun, Devathorn, Nam Khar, Martyria, Bestia Arcana ,Svartsinn and Inferno!
Philosophical articles by Acherontas V.Priest, Nate Veiled, Kyle Fite, Dan Serbanescu complete the circle of this manifestation.
As we promised, new issues and other releases shall take form at the magickal dates of the Year as feast and devotion towards the Art & their Followers.